Step By Step Enrollment Process for SY2022-23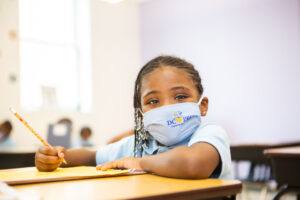 Waitlist Admission: DC Prep will begin waitlist admission after May 2nd and will continue to offer seats from DC Prep's waitlist throughout the summer months. Families are able to check their waitlist number by logging into their MySchoolDC application at myschooldc.org or emailing DC Prep at enrollment@dcprep.org.
*You must complete a My School DC application to be placed on DC Prep's waitlist. DC Prep will contact you with instructions if your child is offered a seat off the waitlist.
Step 1: Online Enrollment Form
Submit the online enrollment form. You can access the enrollment form link and unique 'snapcode' emailed to you on April 1st, and you are able to use your computer, tablet, or smartphone to electronically complete the form. If you do not have access to technology or are running into issues, call your campus-specific phone number and a DC Prep staff member will provide phone support. We urge you to complete this step ASAP so we know you are planning to send your child to DC Prep for SY22-23.
*Please note – If you need to change the language on the enrollment form, you can do so in the globe in the top right corner of the form once you click the link.
*Tenga en cuenta: Si necesita cambiar el idioma en el formulario de inscripción, puede hacerlo en el globo terráqueo en la esquina superior derecha del formulario una vez que haga clic en el enlace.
Step 2: Submit Your Proof of Residency
Electronic Submission: You can email your acceptable proof of residency documents (scan and email or photo and email) to your campus-specific email address. All new students must submit a copy of their birth certificate.
Step 3: Sign the DC Residency Verification Form
Electronic Signature: After DC Prep has reviewed your electronic submission of your proof of residency and deemed it acceptable, we will send you an electronic form requesting you to sign.